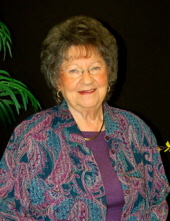 Obituary for Laura Ruth Durham
Mrs. Laura Ruth Whitaker Durham, 85 of Mt. Vernon, died Friday, April 6, 2018 at Ephraim McDowell Regional Medical Center in Danville. She was born in Evarts, KY on July 27, 1932 the daughter of Judge Samuel and Mary Saylor Whitaker. The Whitaker Family moved to a farm in Lincoln County, KY in the 1940's. Laura Ruth became a Christian and member of Stanford Baptist Church early in life. She worked as a teenager at Stanford Baptist Church with her parents and others to help establish the Rowland Baptist Mission, which later became the Calvary Hill Baptist Church in Stanford, KY.
Laura Ruth graduated from Crab Orchard High School. She attended Campbellsville College, Georgetown College, the University of Kentucky, and graduated from Eastern Kentucky University with a degree in Music Education. Mrs. Durham began her teaching career at Memorial High School in Lincoln County in 1952. While teaching music at Memorial, Laura Ruth Whitaker asked a colleague who had a beautiful tenor voice to sing "O Holy Night" in a school Christmas program. H. Lee Durham sang duets with his bride for hundreds of weddings, funerals, and church services during their 49 year marriage. The Durhams moved to Mt. Vernon, KY before their daughter, Laura Lee was born. Laura Durham became the choir director at Berra Baptist Church and later served the Lord as a faithful member at First Baptist Church in Mt. Vernon where she directed the Adult Choir, Youth Choir, and Children's Choir for decades. Laura Ruth was instrumental in establishing and filling the position of Librarian for the Eva Majors Bausum Library at First Baptist Church in the 1960's. This library was opened to honor the Bausum Family who had been missionaries in China for many years. The Bausums retired in Mt. Vernon and had been members of First Baptist for several years.
Mrs. Durham taught school in Madison and Rockcastle Counties, and began Student Library Aid Clubs at Livingston High School, Mt. Vernon High School, and Rockcastle County High School. She mentored and trained numerous students in clerical research, accompanied student groups to regional and state Kentucky Student Library Conferences, and strived to promote literacy for all of her students throughout her teaching career. Mrs. Durham retired from teaching in 1985; however, she continued to assist with many school functions and worked as a substitute teacher in Lincoln and Rockcastle Counties until she was 81 years young.
Laura Durham has always been a welcoming ambassador for her community, church, and place of employment, where she often displayed a warm smile and never met a stranger. She has been a regular visitor of people in hospitals, nursing homes, and took pleasure in assisting families in finding a church home. Mrs. Durham volunteered for several years at The Mission in Mt. Vernon to help distribute food and clothing to families in need.
She was a member of First Baptist Church of Mt. Vernon for 60 years, a Charter Member of Pi Chapter of Delta Kappa Gamma for 54 years, a past President Central Kentucky Library Association, a member of the Rockcastle Chapter of the DAR where she served as Chaplin and won national and state awards for the promotion of Literacy, the most recent being in March, 2018, and held memberships in Rockcastle, Kentucky, and National Education Associations, and was an auxiliary member for Gideons International.
Laura Durham is survived by her daughter, Laura Lee Durham Wesley and husband Dr. William of Lancaster; one grandson, Lee Hamilton Durham Speaks; one step-grandson, Dr. Paul Lewis Wesley and wife Christie of Rome, GA; one step-granddaughter, Mary Elizabeth Wesley and one step-great granddaughter, Adelaide Ewing Wesley of Lancaster; and one special sister-in-law, Ann Durham of Stanford. Also surviving are two sisters, Pauline Wall of Danville and Aline Hail of Benton; and a brother, Dr. Samuel Earl Whitaker and wife Marilyn of Columbus, OH. She was preceded in death by her husband, H. Lee Durham; her parents, Judge Samuel and Mary Saylor Whitaker; an infant brother, Harold Whitaker; and two sisters, Charlene Swope and Loretta Whitaker.
Previous Events
Visitation
First Baptist Church
West Main Street
Mt. Vernon, Kentucky 40456
Service
First Baptist Church
West Main Street
Mt. Vernon, Kentucky 40456
Cemetery Details
Location
Buffalo Springs Cemetery
Hustonville St.
Stanford, KY 40484
Memorial Contribution