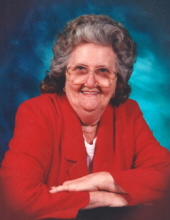 Obituary for Delores Irene Barron
Mrs. Delores Irene Barron, 87 of Mt. Vernon, died Thursday January 25, 2018 at the Kenwood Health & Rehabilitation Center in Richmond. She was born in Madison County, KY on May 31, 1930 the daughter of Andy and Annie Skinner Abney. She was a retired caregiver who loved to cook and visit Goodwill and yard sales. She enjoyed listening to country and bluegrass music as well.
She is survived by her husband, Robert Barron; her children, Robert and Janet Abner, Oscar and Rhonda Abner, and Andy Abner, all of Richmond, IN, Steve and Julie Lakes of Florence, Jimmy Abner of Richmond, and Mary Ann and James Eversole of Hagerstown, IN; a daughter-in-law, Sarah Abner of Richmond, IN; two step-sons, Anthony Barron of Mt. Vernon, and Jeffery Barron of Lexington; and two step-daughters, Rhonda Barron of Winchester, and Judy Barron of Eubank. 14 grandchildren, several great grandchildren, and several great-great grandchildren also survive. In addition to her parents, she was preceded in death by a son, two daughters, a brother, and two sisters.
Previous Events
Visitation
Dowell and Martin Funeral Home
365 West Main Street
Mt. Vernon, KY 40456
Funeral
Dowell and Martin Funeral Home
365 West Main Street
Mt. Vernon, KY 40456