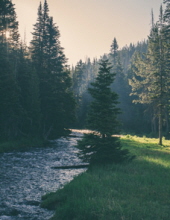 Obituary for Mrs. Anna Frances Petty Rowland
Mrs. Anna Frances Petty Rowland, 86 of Mt. Vernon, died Wednesday, April 19, 2017 at her home. She was born in Shannon County, MO on September 18, 1930 the daughter of Pearl Wallace and Laura Frances Smith Petty. She was a retired employee of Kenwell Inc. and was a member of Northside Baptist Church. She enjoyed sewing and craft work.

She is survived by her husband, Donald Rowland; a son, Ray Sexton and wife, Suzanne of Chattanooga, TN; and three daughters, Mary Sexton Buniff, Theresa Sexton Bannett and husband, Charles, and Anita Petty Campbell and husband, Roger, all of Frankfort. Three grandchildren, six stepchildren, and many step grandchildren and great grandchildren also survive. In addition to her parents, s he was preceded in death by a son, a granddaughter, a sister, and a brother.
Previous Events
Funeral
Northside Baptist Church
777 Faith Mountain Rd
Mt Vernon, KY 40456