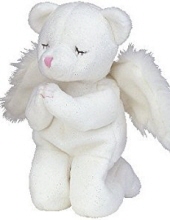 Obituary for Hadley Gray Lear
Hadley Gray Lear, infant daughter of Dustin and Heather Lear of Brodhead, was born sleeping Saturday, August 12, 2017 at Women's Hospital, St. Joseph East in Lexington.
In addition to her parents, she is survived by a sister, Aidann; a brother, Colten; her grandparents, Dale and Marlene Miller of Roundstone, Robin Smith of Brodhead, and J.R. Lear, also of Brodhead; her aunts and uncles, Amanda and Stephen Madden of Berea, Josh and September Miller of Roundstone, and Logan Lear of Brodhead; first cousins, Austin, Anna, Adalynn, and Taigan; her great grandparents, Carolyn Brandenburg and Eugene of Roundstone, Leonard Miller of Brindle Ridge, and Edith Thomason Whitaker of Mt. Vernon; and several other cousins, great aunts and uncles. She was preceded in death by her sister, Ella Renee Lear; and great grandparents, A.B. Thomason, Oval Gene Mays, and LouElla Miller.

"You were born silent. Perfect and beautiful. Still loved. Still missed. Still remembered. Every day. Stillborn, but still born."

These are my footprints, so perfect and so small.
These tiny footprints never touched the ground at all.
Not one tiny footprint, for now I have my wings.
These tiny footprints were made for other things.
You will hear my tiny footprints, in the patter of the rain.
Gentle drops like angel's tears of joy and not from pain.
You will see my tiny footprints in each butterfly's lazy dance.
I'll let you know I'm with you if you just give me the chance.
You will see my tiny footprints in the rustle of the leaves.
I will whisper names into the wind, and call each one that grieves.
Most of all, these tiny footprints are found on Mommy and Daddy's hearts.
'Cause even though I'm gone now, We'll never truly part.
Previous Events
Service
Miller Family Cemetery
Miller Lane
Mt. Vernon, Kentucky 40456